Octocon Privacy Policy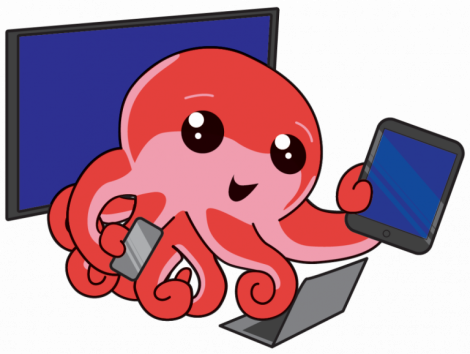 Who we are
We are Octocon, The National Irish Science Fiction Convention.
Our website address is: https://2024.octocon.com and our membership portal is https://registration.octocon.com/2022/members/register.
This policy includes information on what data Octocon collects, how we collect it, and how we use it.
The personal information collected by Octocon is stored and managed in compliance with the European Union's General Data Protection Regulation (GDPR).
For our policy related to privacy, photographs and recording electronic Information during the convention, please refer to our General Octocon Code of Conduct.
For information regarding cookies, see our Cookie Policy (EU).
Changes to this Policy
Octocon may change this policy. When changes are made, we update this privacy policy page with the changes.
General Information
In regard to the storage and management of the data collected by Octocon, the convention acts to ensure that all personal data is:
Collected for lawful purposes
Processed legally and fairly
Relevant; and not excessive
Kept up to date for accuracy
Kept secure
Only accessed by authorised Octocon staff
Not shared without permission
How We Use this Data
In order to conduct the business of Octocon, we collect personal data submitted to us by people who interact with our convention in order to provide the agreed upon services and to share information and updates regarding our services and events.
We use PlanZ, open source convention planning software, to collect personal data from programme participants. On first login, PlanZ requires users to consent to its data retention policy, which is regulated by this privacy policy.
We use Google Forms to sign up for the programme, special events, trade, and volunteering.
Our membership portal uses Google's Recaptcha to protect us from spam.
https://policies.google.com/privacy.
We use Burst Statistics to collect anonymised data about how people use and interact with the Octocon website: https://burst-statistics.com/legal/privacy-statement-eu/
The Wordfence security plugin collects digital personal data that contains IP addresses from the site visitors, but this is only used to help protect this site against malicious attacks. It stores this data for 90 days unless there is still malicious activity for that data in which case it is kept until no longer malicious.
https://www.wordfence.com/privacy-policy/
We use Stripe to process payments and donations: https://stripe.com/en-ie/privacy.
Personal Data
The personal data stored by Octocon data includes information, facts, and interests that identify and are tied to living people, including such things as name, contact information, and professional history. Sensitive and personal data, as defined by GDPR, may also be collected from some individuals.
Required Data
While a variety of data types may be requested and collected for use by Octocon, only an individual's name, email address, and country is required. For potential programme participants, Programme also requests information about areas of interest and experience in order to place participants on programme items.
Sensitive Data
Sensitive data is collected for the purposes of making health-based accommodations, enhancing diversity, and to identify topics of a sensitive nature that potential programme participants would be comfortable talking about as part of the Octocon programme. Sensitive data may include such things as racial or ethnic origin, political opinions, religious or philosophical beliefs, disability or medical needs, etc.
Sensitive data may be collected through registration forms, specific programme planning software, or whenever members contact us regarding accessibility or other needs.
Accessing Data
Any member can request to check their Octocon membership details through our membership portal, and will receive their data by email when they provide the email address we have on file.
Members may also request to receive their data by contacting from the email address that we have on file to make their request.
Destroying Data
All data collected on individuals will be modified or deleted upon request. This does not include any data we are obliged to keep for administrative, legal, or security purposes.
Securing Data
Data collected by us will be stored securely and managed through appropriate protections. Our staff has been instructed of this policy and are in compliance with GDPR guidelines.
Data Processing
All third-party data processors contracted by Octocon, which store, access, and house information via cloud services, on websites, in apps, etc. will be compliant with relevant data regulations.
Unsubscribe from Email
Any member may unsubscribe from our mailing list at any time. Simply respond to sender and clearly request to unsubscribe or click the 'unsubscribe' link in the footer of the newsletter you have received from us.
You can also choose to only receive essential communications from us. This includes relevant information about Octocon and any additional aspects of the convention you signed up for, including but not limited to programme participation, any special events, and volunteering.
Cookies
A cookie is a small simple file that is sent along with pages of this website and stored by your browser on the hard drive of your computer or another device. The information stored therein may be returned to our servers or to the servers of the relevant third parties during a subsequent visit.
Embedded and Linked Content
Articles on this site may include embedded content (e.g. videos, twitter feed, images, articles, etc.) and links to other websites. Embedded content from other websites behaves in the exact same way as if the visitor has visited the other website.
These websites may collect data about you, use cookies, embed additional third-party tracking, and monitor your interaction with that embedded content, including tracking your interaction with the embedded content if you have an account and are logged in to that website.
Contact
If you have any questions about this policy or Octocon's data policies, please contact us by using the following contact details:
Octocon, The National Irish Science Fiction Convention
Ireland
Website: https://2024.octocon.com
Email: